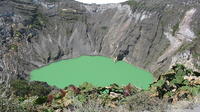 Half-Day Trip to Irazu Volcano and Cartago from San Jose
This excursion offers the opportunity to visit the City of Cartago and its Basilica of Los 'ngeles. You'll also have a chance to discover the highest volcano in Costa Rica (at 11,000 feet above sea level) with its amazing resemblance to the moon's surface.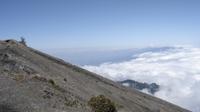 Irazú Volcano Half-Day Tour from San Jose
Irazu Volcano is situated within the Central Mountain Range, just a few kilometers from Cartago, and it is a relatively short and pleasant drive away from the capital city of San Jose. The trip leads up to a spectacular view of the massive crater, which is home to a lagoon with a mystical green hue surrounded by jagged rocks. The moonlike landscape is breathtaking and the air is pristine.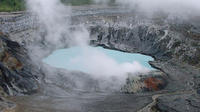 Half-Day Tour to Poas Volcano from San Jose
Admire the majestic and imposing crater of Po's Volcano at 2.708 meters high and enjoy a magnificent view of the central valley and its enormous crater, considered one of the greatest in the world.